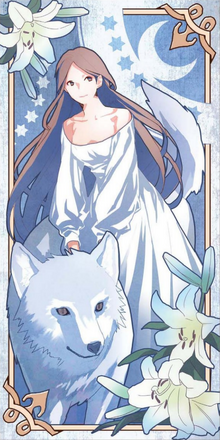 The Saint and the White Wolf (聖女と白い狼) is a two-part book series found in Trails from Zero.
St. Ursula Medical College in Crossbell is named after the heroine in this story.
According to Zeit, the story is based on true events and revealed that he was he white wolf in the story. However, the part about St Ursula dying is false and she actually married the knight in the story and that their descendants still live in Crossbell in present times.
Entries